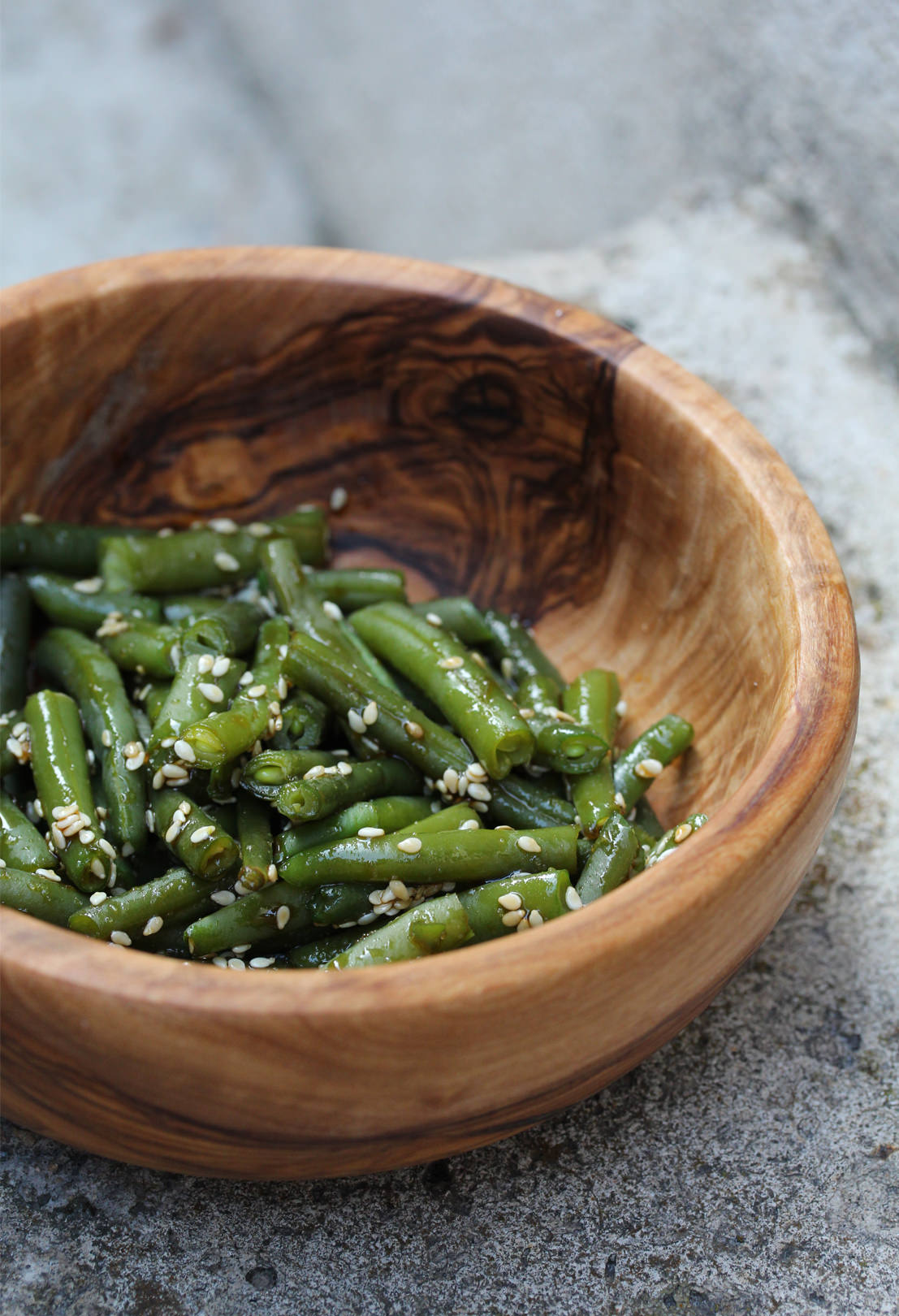 This delicious and simple recipe is inspired by a recipe of the great Harumi Kurihara. Harumi is well-known in Japan as a cookery author. She is, by the way, called 'the japonese Martha Stewart'. The greens I've used are not fresh but unfrozen as it's not the season for green beans yet. Once Summer has arrived (July, August and September), switch for fresh ones (under cook them in boiling water and quickly place them in cold water so they can keep their color and crunchiness). The sauce can be used on a fresh salad or on roasted veggies….truly delicious ! You can buy the mirin, a fermented japonese wine used in many recipes, in all japonese food stores but if it's too complicated for you to find some, you can use some classic sake (in liquor stores). Ingredients:
200g green beans, trimmed and cut in bits (the approx. size of a thumb)
50g sesame seeds (I've used white sesame seeds, you can mix the white sesame with black seeds)
2 tbsp agave syrup
1/2 tsp mirin
1 tbsp tamari (soy sauce without wheat)
1 handful chopped coriander leaves (optional)
Recipe:
Cook the green beans, drain and set aside
In a bowl, mix the mirin, the tamari, the agave syrup and the sesame seeds
Pour the sauce on the green beans and mix well
Add some fresh coriander if you feel like it before serving
Enjoy !