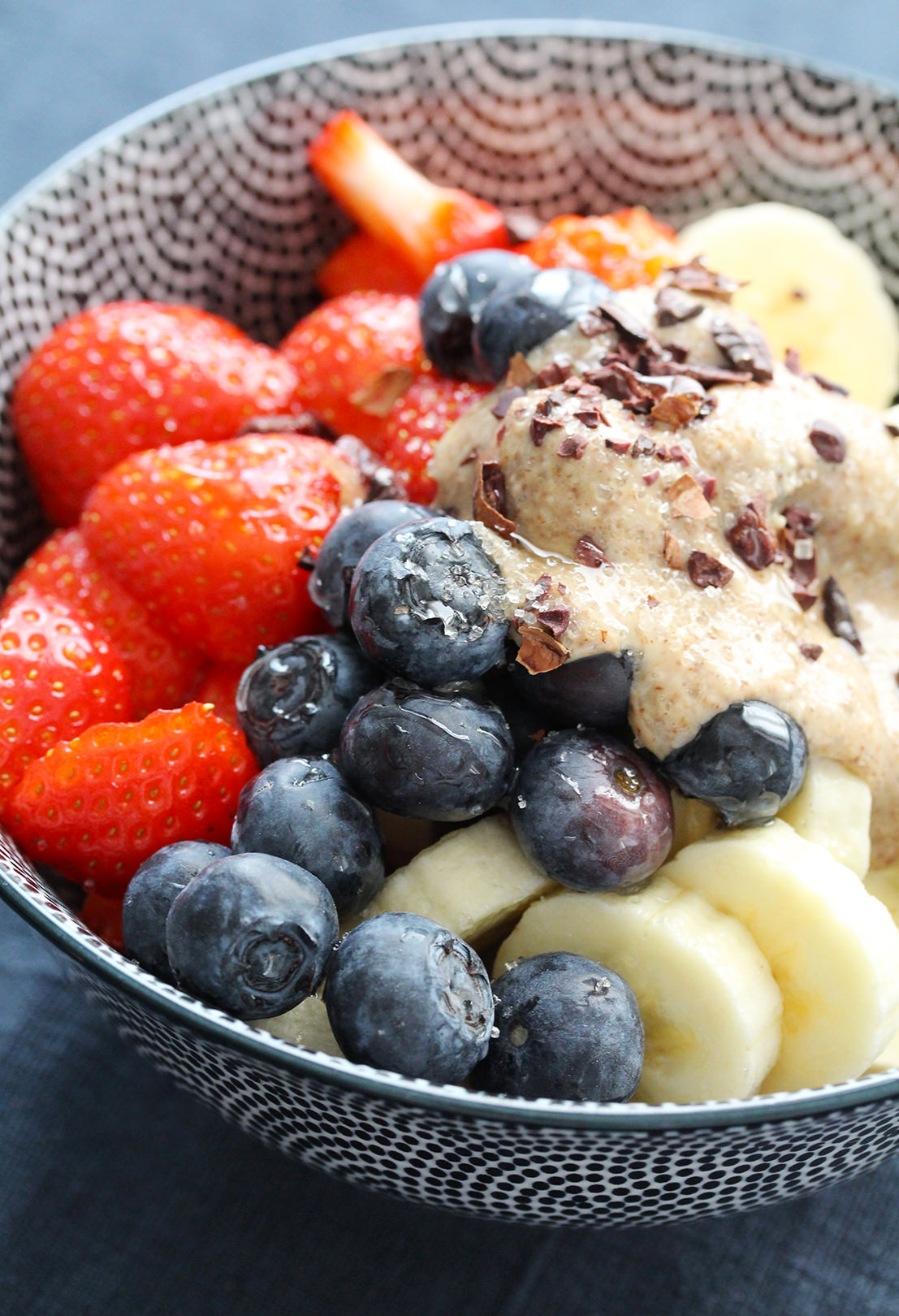 Most of you are off today because you started your Summer holidays. So you have time to have this delicious breakfast! You can prepare it beforehand so you only have to assemble the ingredients in the morning (you'll only have to slice up your fruits in order to keep all the vitamins intact). Is this the perfect way to start the week? And do not forget all the vertues of this dish: plant proteins of the almonds, antioxidants with the blueberries, vitamin B and potassium with the banana. Bananas are one of my favorite fruits: not only tare they great for regulating stress and enhancing concentration with their high level of potassium, they are also loaded with fibers and iron and are well know for their anti-acid properties.Ingrédients:
1 cup coconut milk
1/2 cup spelt oats (or any of your choice)
1/4 cup agave syrup and some more to drizzle on top of the fruits if you want
1 pinch of salt
1 large banana, peeled and sliced
2 handfuls blueberries
10 strawberries, hulled and halved
2 tsp cocoa nibs, coarsely chopped
2 tbsp almond butter (see recipe in this blog)
Recipe:
In a pan, pour the coconut milk, the agave syrup, the oats and the salt
On medium heat, stir constantly so the oats turn into a mushy texture
Pour into your serving dishes and top with fresh fruits
Sprinkle with cocoa nibs and drizzle if you want with more agave syrup before serving
Enjoy !