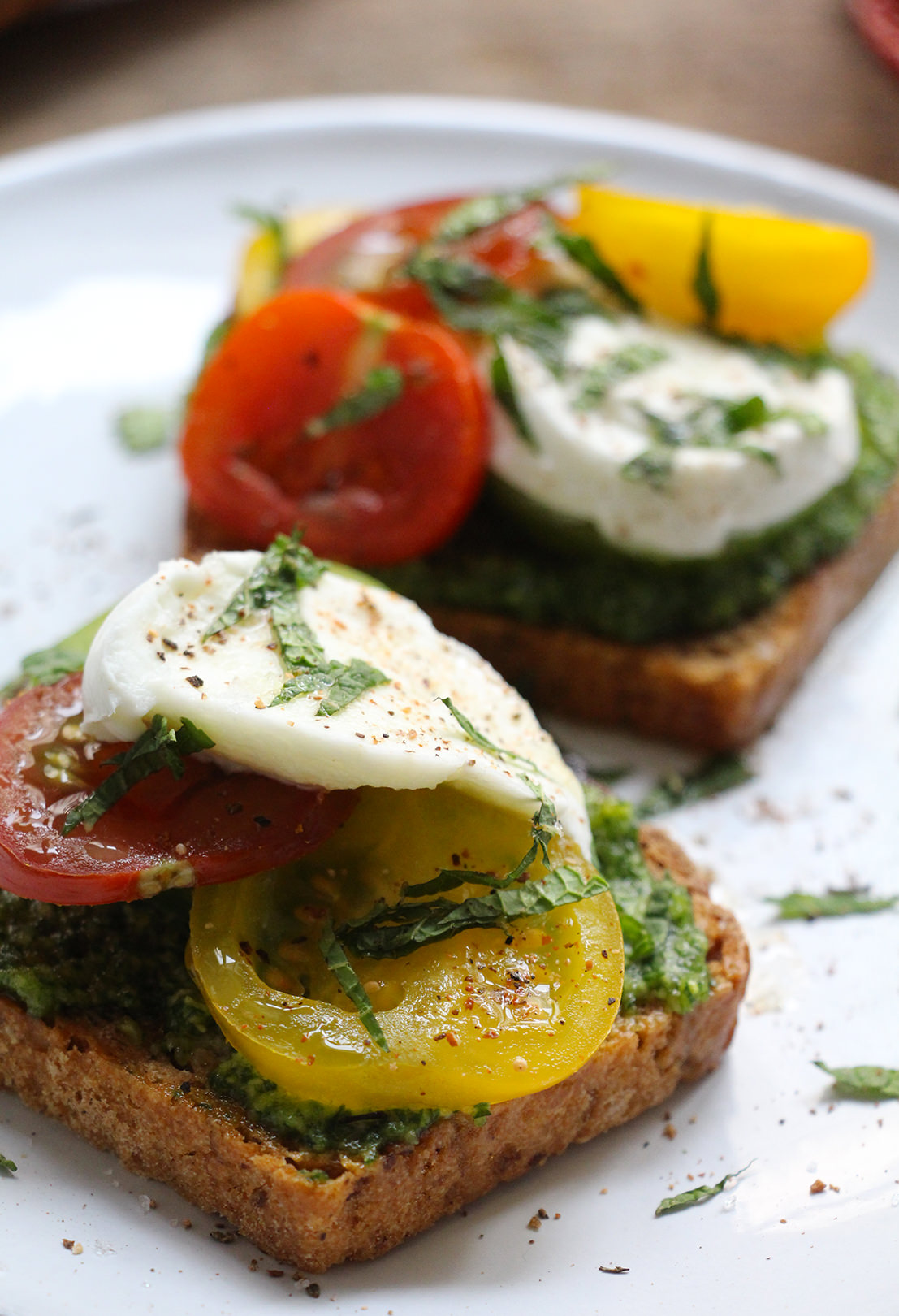 Paris in August ! What a strange idea to be here in the middle of Summer you might say, but I'm here for 9 full days and I might just as well make the most of it ! All my little shops and grocery stores are closed but fortunately department stores aren't and I've just found amazing and delicious fresh herbs for my next recipes I will post this Summer. Meanwhile, here's an incredible bruschetta recipe, tasted and validated this Summer. The idea is to mix a lot of flavors with the rucola, the mint, the tomatoes, the lemon and the olive oil (the one I've brought from Provence, OMG)… you should really try this one !Ingredients:
5 llarge handful rucola
1/2 cup pine nuts
1/3 cup olive oil and 4 tsp more for serving
1 handful chopped mint leaves
2 tomatoes (one red and one yellow)
1 mozzarella di buffal ball
the juice of one lemon
Guérande salt and pepper
4 slices of spelt bread
Recipe:
In a mixer, blend the rucola, the olive oil and the pine nuts. Mix well till you get a rather smooth puree
Slice thinely the mozzarella and the tomatoes
Toast the bread slices
Spread the pesto on the bread, and top with tomatoes, mozzarella slices and chopped mint leaves
Drizzle with olive oil and lemon juice, season to taste before serving
Enjoy!