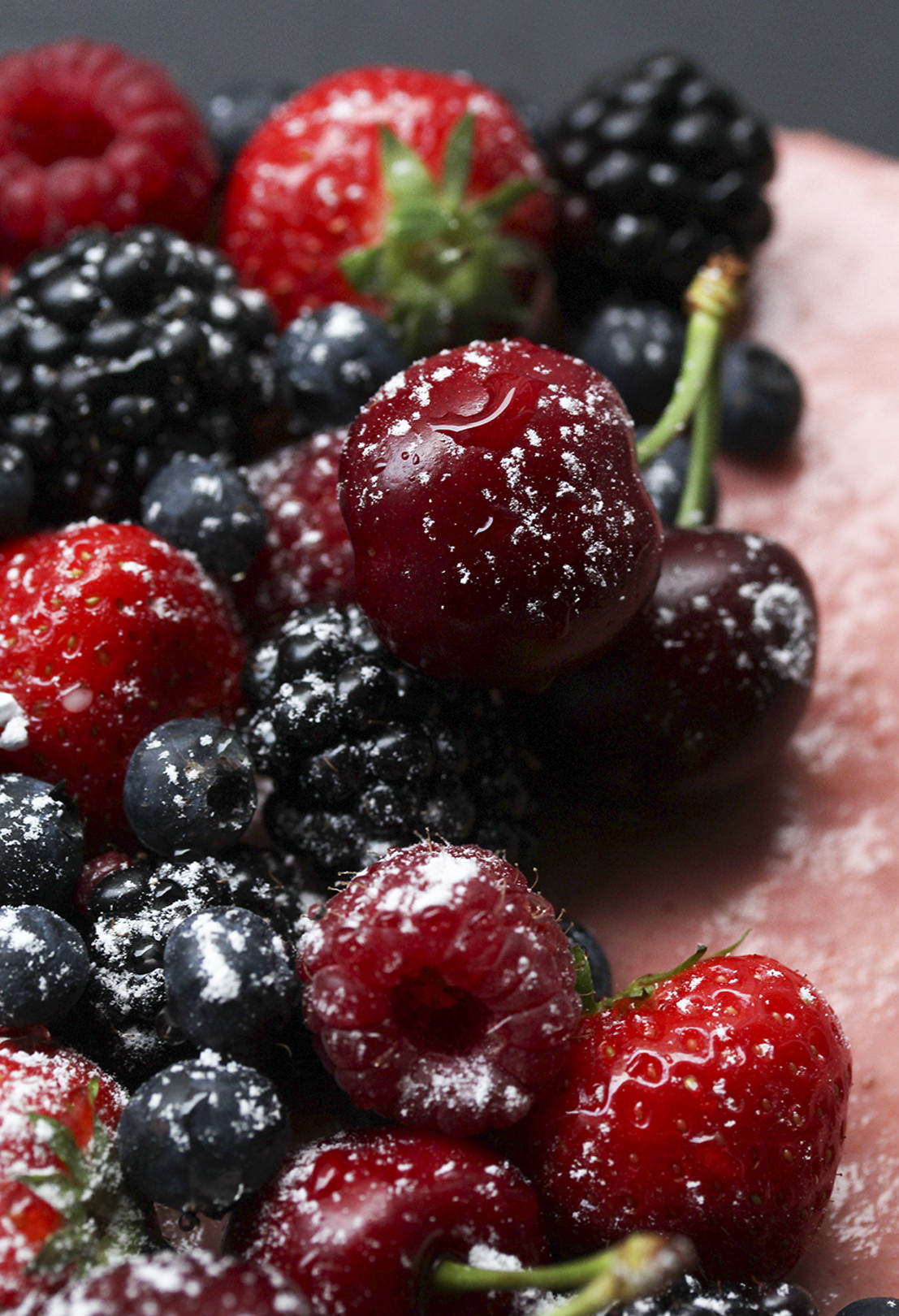 I've started to make fruit charlottes (event chocolate ones) when I was little…it's funny our clear my memories are ! My mum, a great cook, had this springform cake pan with some dedicated space for the ladyfingers …. amazing … When I discovered that some brands were selling gluten-free ladyfingers, the idea of making a fruit charlotte came back to my mind. I already made a tiramisu in the past but the challenge here was bigger as every side of a charlotte is visible and therefore unforgivable visually ! And the result was…great ! Visually and for my taste buds. Just enough acidity of the rhubarb and some red berries contrasting with the softness of the mousse. This cake is easy to make, you just have to follow the recipe. Choose the red berries you like for decoration, personally I love all of them. I also added some edible flowers but this is also one of my current obsession ! This cake needs some hours in the fridge before serving it. Ingredients:
about a dozen rhubarb stems, peeled and sliced
300g strawberries, trimmed
50g agave syrup
200 ml coconut cream
2 egg yolks
2 tsp agar agar
the juice of one lemon
about 20/25 gluten-free ladyfingers
25 cl orange juice
20 cl strawberry purée
red berries for decoration (strawberries, raspberries, blackberries, blueberries, redcurrants…)
icing sugar for decoration
one springform cake pan (8.66 inches to 10.23 inches)
Recipe:
Place the rhubard in a pan with a tbsp water and the agave syrup. Let it simmer on low heat till it becomes a compote; Set aside
In a blender, purée some of the strawberries till you get a quantity of 12.5 cl
In a springform cake pan, place the ladyfingers. Soak them first in a mix of orange juice and strawberry purée. Squeeze them tightly as they will make the base of the tart (ou can break some if you need to)
Pour the rhubarb compote on the biscuits; Set aside
Purée the rest of the strawberies and place the mix in a bowl
In the same bowl, add the lemon juice, the egg yolks and the coconut cream. Add slowly while stirring the agar agar, while being careful not to make any lumps
Pour the mix into a pan and cook the mix on low heat for 2 to 3 minutes
Retrieve from the fire and pour the cream on top of the rhubarb
Let the charlotte cool down a little bit and then place the cake on a plate, covered with another plate or some foil (careful not to touch the cream with those), for at list 4 to 6 hours
Remove slowly the contour of your pan
Top the cake with red berries and sprinkle with icing sugar before serving
Enjoy !