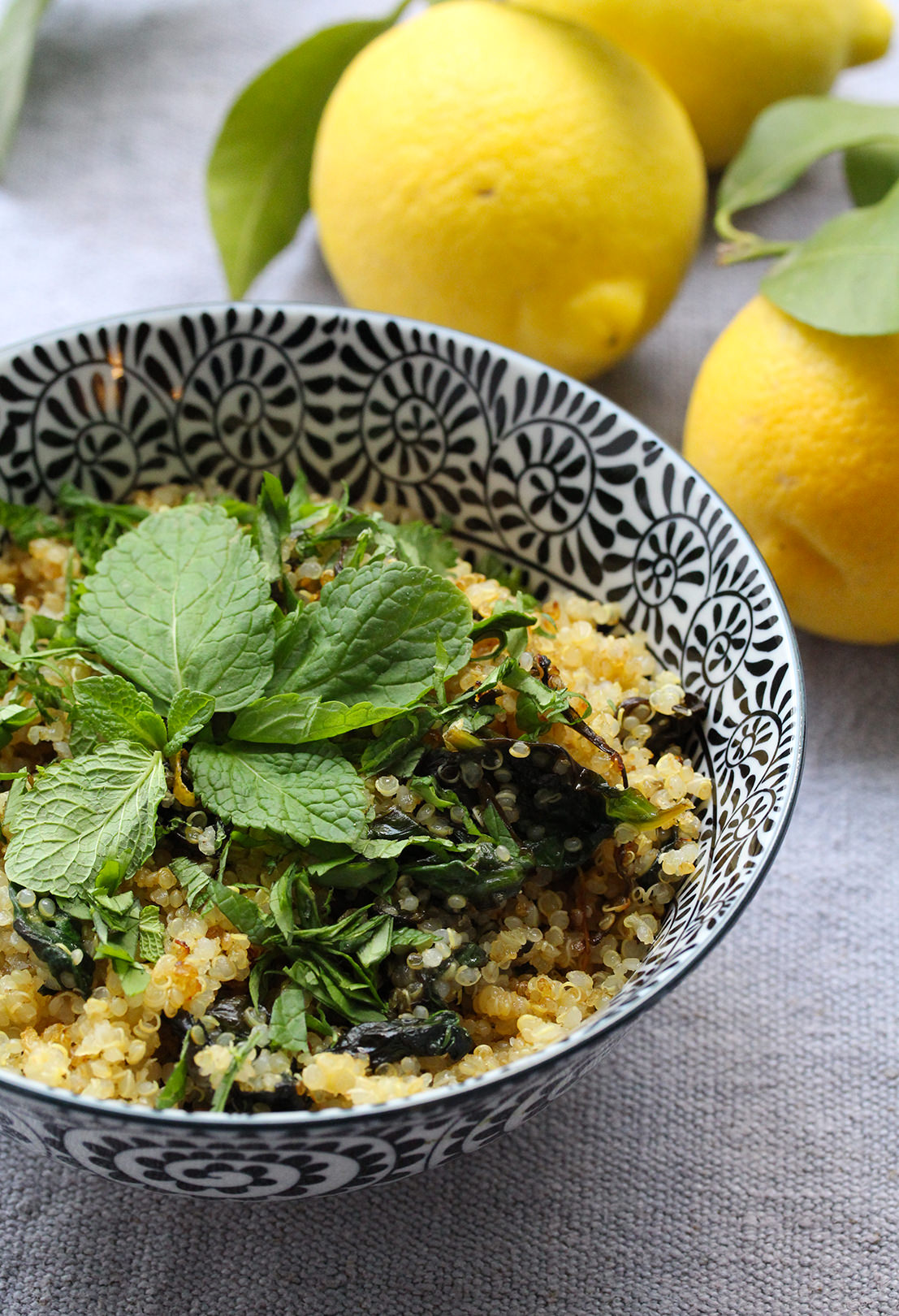 I've found this idea of an all green quinoa in a free catalog from Whole Foods in the US. One tip: free newspapers in organic stores and even regular newspaper often offer nice recipes or ideas for inspiration ! The sharpness of the spinach contrasting but also coexisting very well with all the other herb flavors is one of the things I like the most about this vegan dish.Ingredients
1 cup quinoa
1 large handful fresh coriander leaves, washed and dried
3 to 4 cups fresh spinach leaves
2 lemons for the juice and the zest of one of them
1/2 cup chopped mint leaves
olive oil
salt and pepper
Recipe
Cook the quinoa in lightly salted water. Once cooked, set aside.
In a pan, cook the spinach with a tablespoon of olive oil. Add the lemon juice and stir well.
Once the spinach looks cooked, add the quinoa and stir again. Add the fresh herbs and the lemon zest.
Add salt and pepper to taste and serve warm.
Enjoy !