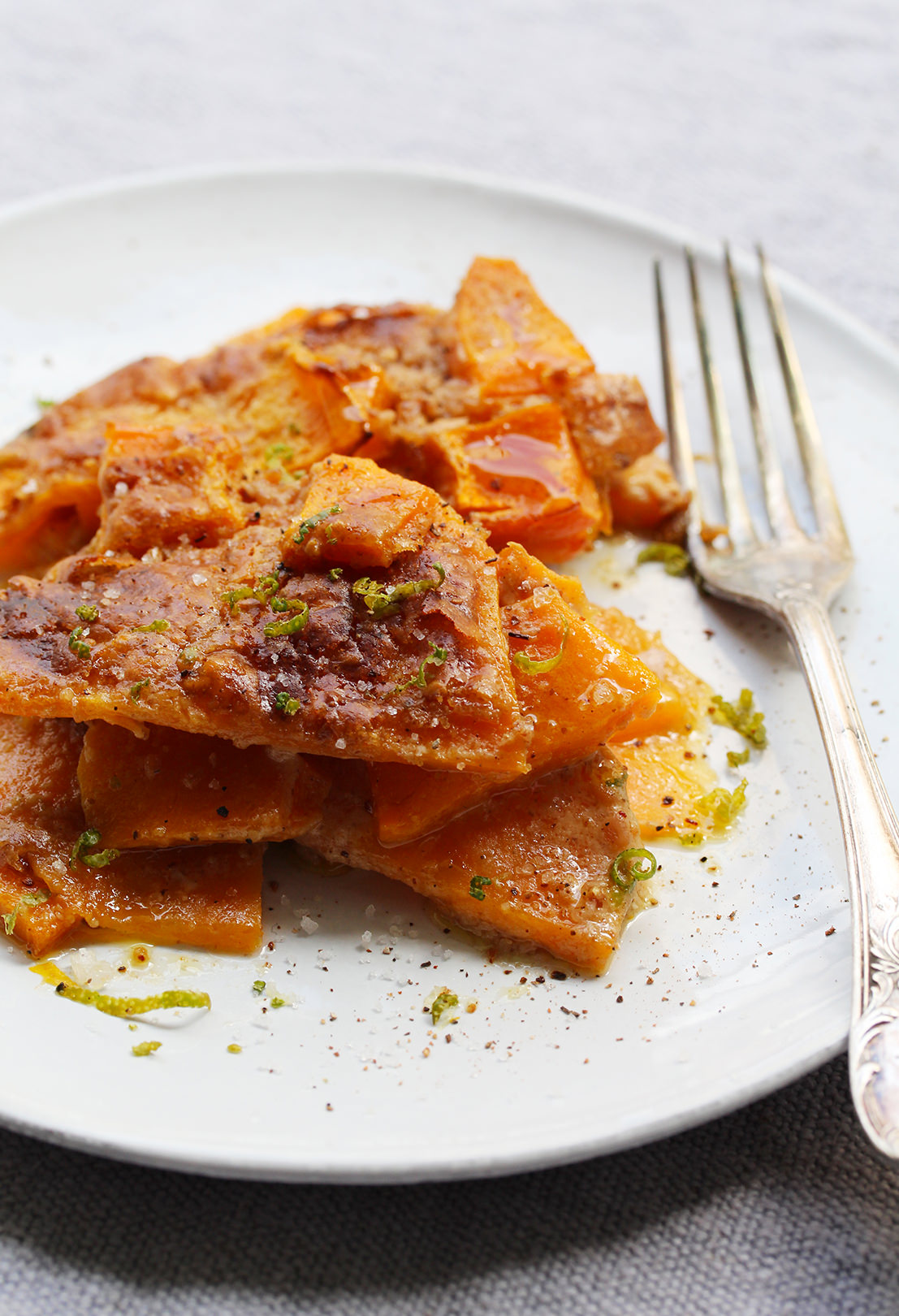 Winter Squash in May? Well I had some of that veggie remaining from last Winter and I had to cook it (with another recipe that I will soon post)! Winter Squash can last for a long time after the end of the Winter season and it will keep its great treasure of vitamins and minerals. So do not hesitate to cook it or even to freeze it (diced) in order to use some whenever you want. Winter squash can even be used in jam ! Here's a timeless gratin recipe with sweet potatoes and winter squash; you can replace squash by carrots, they'll have the same sweet taste. And all vegan! Yay! Ingredients:
1 large sweet potato, peeled and sliced thinly
2 large slices of winter squash (approx. 300g), peeled and slices thinly
1 cup coconut cream
½ cup crunchy peanut butter
olive oil
the juice of half a lime and the zest of one lime
salt and pepper
Recipe:
 Preheat your oven to 300°F
In a bowl, mix the coconut cream, the peanut butter, the olive oil and the lime
In an oven dish, drizzle with some olive oil so the veggies do not stick when cooking
Place a first layer of veggies, then add a layer of cream, another one of veggies ….end by a layer of cream
Let the gratin cook till the sweet potatoes are tender (use a knife to check). Let the gratin under the grill mode for few minutes so the top gets all golden
Serve warm with the lime zest, salt and pepper.
Enjoy!