9 September 2015
in Main Course
Haddock, Avocado, Granny Smith & Shizo Little Gluten-Free Burgers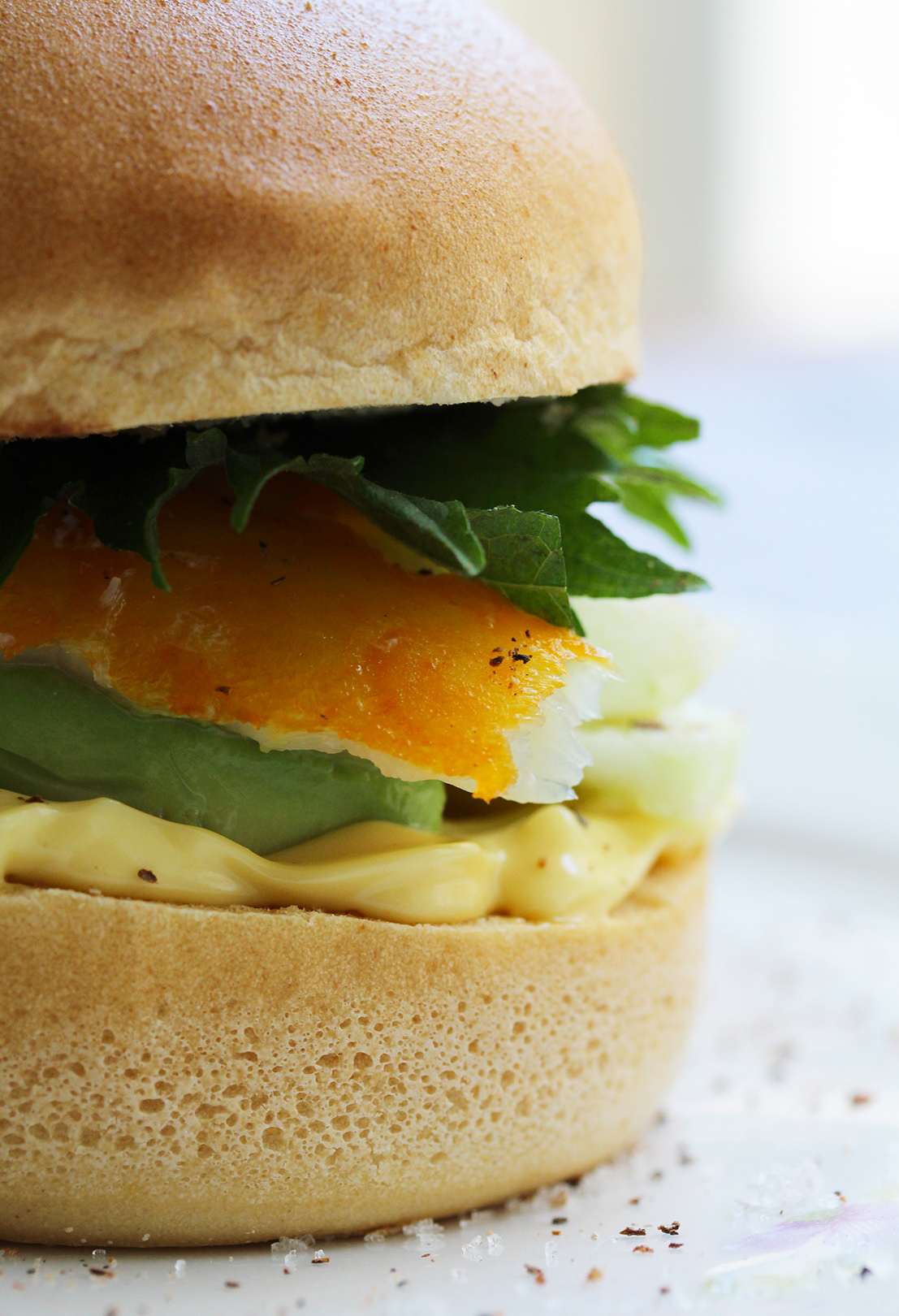 It took me a long time to publish a 'burger' recipe !
I've tried many recipes of breads (the burger 'bun') without really nailing the perfect texture, so I've decided to use available gluten-free brands. From time to time, you have to pick your battles and the Schär brand offers delicious gluten-free buns.
I also wanted to start with a unconventional burger recipe (even though, I will try the classic burger) and I could serve to a bunch of starving guys which is the best test ever: the burger came out delicious!
I've chosen to use haddock, one of my favorite fishes, but you can use any type of fish as long as it keeps its consistency while cooking. If you do so, roll the fish bits in egg yolk and then roll them into gluten-free oats before frying them in a pan…truly scrumptuous !
Salad has been replaced by a shizo leaf (you can find it in Japanese delicatessen) and the organic mayonnaise does  not contain egg white.
Ingredients:
4 gluten-free buns, cut in halves
4 tbsp rounded organic mayonnaise
200g haddock
1 l non dairy milk
4 large shizo leaves
1 small avocado, peeled, stoneless and sliced thinly
the juice of one lime
1 Granny Smith, peeled, cored and slice thinly
pepper
Recipe:
Cook the haddock in the non dairy milk for approx. 10 minutes to help it loose its salt
Pour the lime juice on the apple and avocado, to prevent them for darkening
Toast the buns
Drain the haddock and slice it in smaller chunks for the burger. Set aside
In each bun, spread the mayonnaise, the top with the haddock, the apple and the avocado. Add pepper and the shizo leave, before closing the burger
Serve warm
Enjoy!