25 August 2018
in Starter
Smoked Mackerel, Fresh Goat Cheese, Green Apple & Fennel Rillette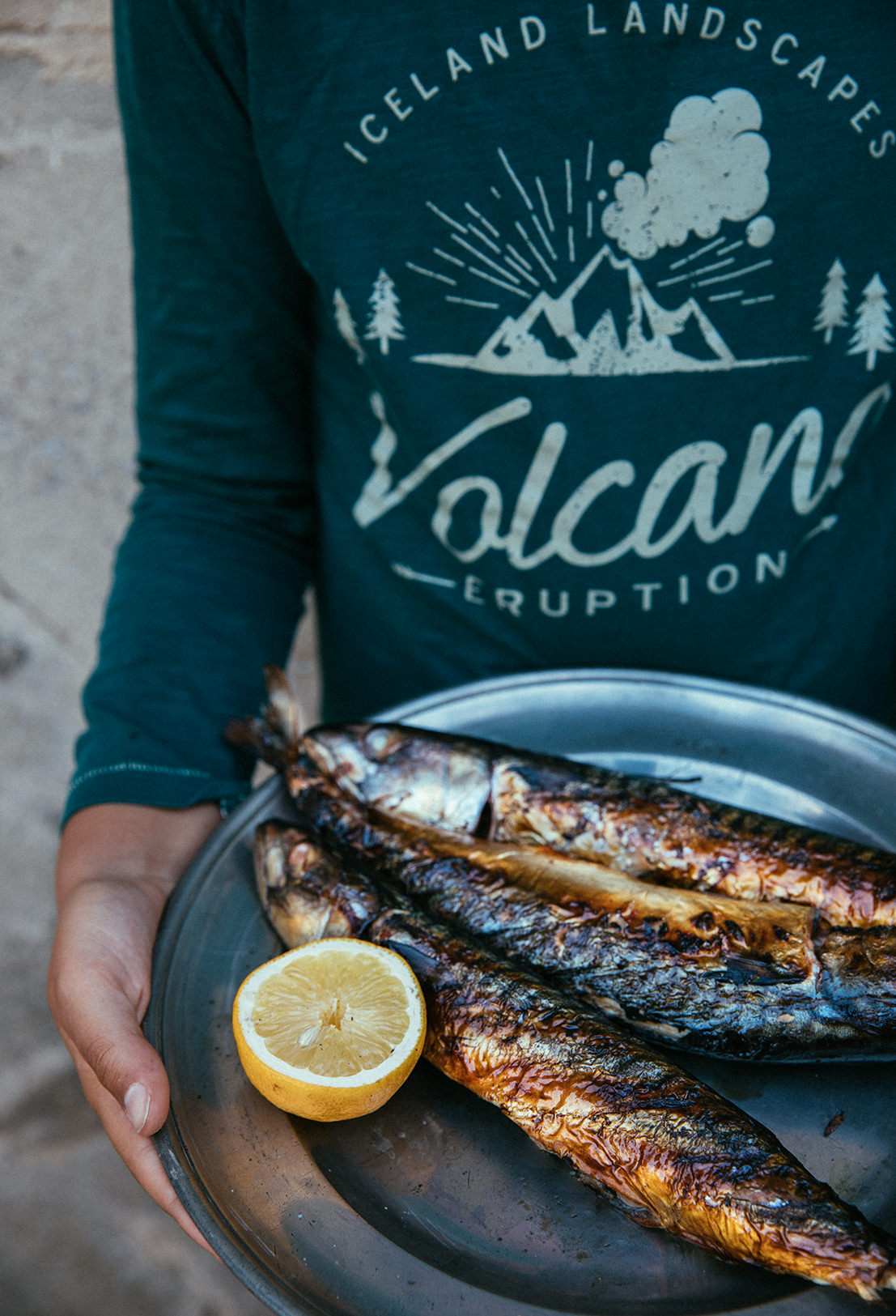 A very easy recipe to prepare with a barbecue (or without). The important thing is to use smoke mackerel filets with that smokey taste which brings a lot to this fish rillette. The apples are seasonal (they are so numerous that they make the trees bend at the countryside) and the contrast of texture and flavors is perfect.
I've used the Big Green Egg, borrowed for the occasion, and some cherry wood to give a subtle taste to the fish.
If you do not have any barbecue, you can ask your fishmonger to find you some (I also find some on market stalls in Paris) or use a can of smoke mackerels.
People not often ask for mackerels at the market but they are a marvelous source of Omega 3, vitamin D, iron, selenium and proteins.
I advise you to serve this rillette with fresh herbs and lemon juice as well as to spice it up a little bit with Tabasco or a pinch of pepper flakes. And with some toasted spelt bread, absolutely yummy !
Ingredients for 2 people:
the filets of one smoked mackerel
100g of fresh plain goat cheese
1 medium size green apple, peeled, cored and diced
1 small fennel, diced
1 handful chives, thinly chopped
1/2 teaspoon tabasco
salt and pepper
Recipe :
Smoke the mackerel one the barbecue (just lay it on the barbecue grill when the coals are hot and read, without any flame) and turn it halfway, it skin is going to get golden and crinkle (if you do not any barbecue, a can of 110g of smoked mackerel could do the same; the smoked taste is the important twist in this recipe)
Keep only the filets, removing the skin and the bones
Place the fish filets in a bowl
Mix with a fork, the fish, the goat cheese, the apple and the fennel
Add the tabasco, the chives, salt and pepper
Mix again well
Serve on toasted spelt and with some lemon juice